Skip to Content
About AAMCO Des Moines, IA
A Proud Member of the AAMCO Organization
AAMCO Des Moines, IA is an independently-owned member of the AAMCO organization operated in Des Moines, IA and has served countless vehicle owners over the years. We know the value of excellent customer service and how to get the results you need from our team. Our repeat customers know we are honest, dependable, and knowledgeable, and they benefit from a technology-driven approach to auto and transmission repairs. AAMCO is nationally-recognized for transmission repair and has repaired 20 million transmissions and counting in its long history. We adhere to our parent company's standards to provide outstanding service.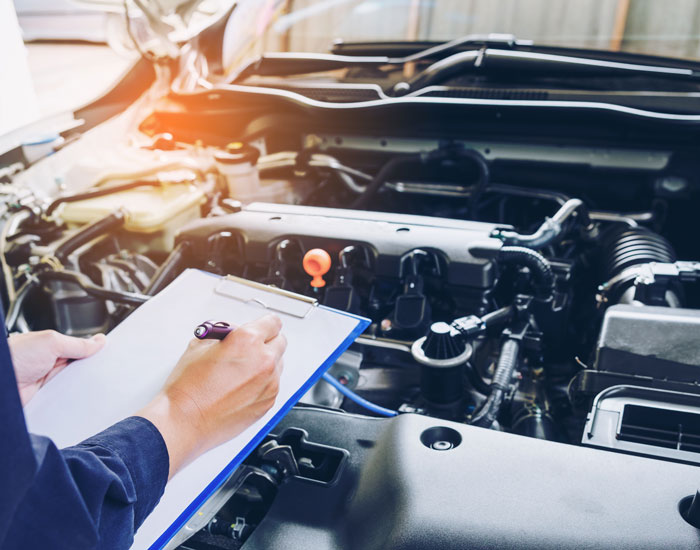 Honesty and Dependability: Our Specialties
We offer a service guarantee built on our honesty, dependability, and knowledge of every facet of auto repairs. We're upfront and never pressure you to agree to repairs – even if they are the best option. Instead, we offer advice and options. And for your peace of mind, we offer a one-year warranty on our services and honor most manufacturer warranties as well. We also care about the components we put in our customers' vehicles, so we always use parts that are either equivalent or superior to those used by the original manufacturer of your vehicle. We can offer the following (and more):
Transmission Repairs
Engine Repairs
Brake Replacement
Battery Replacement
Oil Changes
High-Quality Automotive Repairs for Years
We know automotive problems are usually unexpected. That's why we are flexible and allow unscheduled and scheduled appointments. We do not charge to look under the hood and diagnose the problem; you can rely on our trustworthiness throughout the rest of the process. We offer generous financing, coupons, and friendly service no matter the problem. Most importantly, we have the expertise to work on all makes and models accurately and quickly. Bring your ailing car, truck, or SUV to our location, and we can begin performing diagnostics and get you back on the road.