Skip to Content
Transmission Repair in Des Moines, IA
Reliable Transmission Repair in Des Moines, IA
AAMCO Des Moines, IA offers high-caliber auto services through Des Moines, IA. Transmission repair is our specialty. AAMCO has repaired and replaced over 20 million transmissions since 1963, and our team is proud to be a part of that legacy. The transmission is the most crucial part of your vehicle, responsible for transferring power and delivering torque. You can't expect to get from point A to B without it. We have years of experience with transmissions and have access to AAMCO's diagnostic equipment, enabling us to solve problems faster. Most importantly, we believe in honesty and dependability, meaning you can trust the input you receive from our seasoned professionals. No more upselling or unnecessary repairs – call us today.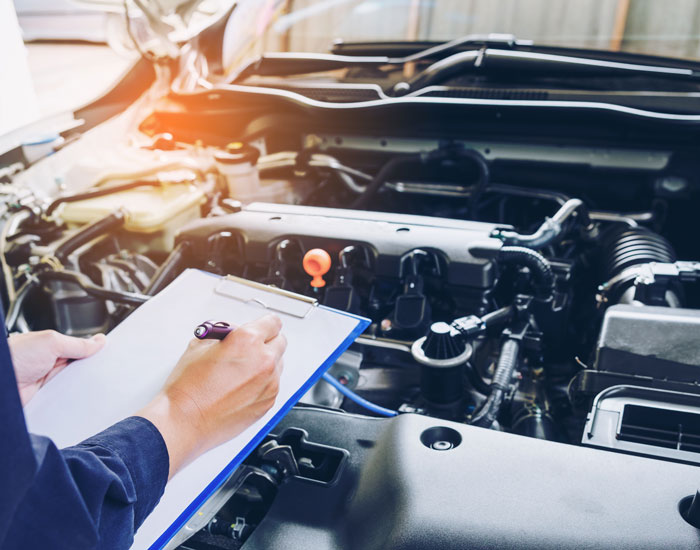 Comprehensive, Tech-Savvy Transmission Scans
We utilize a comprehensive process to achieve results for our customers. Diagnostics are first. Our multi-point inspections always zero in on the problem and allow us to rebuild or repair the transmission. We first perform a road inspection and pay attention to initial engagements, drive ranges, upshift timing, and quality, downshift timing and quality, passing gears, clutch engagement, and for unusual noises. We do so in neutral, park, and reverse. We also check the following:
Shift linkage or cable
Vacuum connections
TV/detent cable/linkage
Engine performance
Harness and ground connections
Engine idle
Mounts
And more
Schedule a Vehicle Diagnosis
It's crucial to schedule a vehicle diagnosis at AAMCO Des Moines, IA when you notice the following issues:
Gears Slipping – Gear slipping occurs when your transmission is unable to shift smoothly between gears or falls out of gear as you drive.
Burning Smell – Transmissions rely on lubricant to reduce friction and to reduce wear and tear. You may notice a burning smell if you're running low on transmission fluid.
Delayed Acceleration – Delayed acceleration occurs when the transmissions can't provide adequate torque from the engine to your wheels.
Fluid Leak – A transmission fluid leak should be repaired by a knowledgeable professional. If the leak isn't fixed, it can lead to more severe issues with your transmissions in the future.
Check Engine Light – Your vehicle's check engine light is a safety feature that alerts you when there's an issue with your car. They should never be ignored.
Learn More About Our Multi-Point Transmission Check
When choosing a reliable and experienced autobody shop, it's essential to choose one that follows a comprehensive multi-point transmission check to ensure that the issue with your transmission is quickly and accurately detected. We'll complete three distinct vehicle inspections both on the road and within our shop. Our diagnostics include:
Initial Evaluation – Our licensed technicians will inspect your transmission fluid levels, transfer case, and differential fluid if they feel it's necessary.
Road Test – Next, we'll take your car on the road to evaluate its drive ranges, upshift and downshift timing and quality, passing gears, torque converter clutch, 4×4, and numerous other issues.
In-Shop – Once the road test is complete, we'll bring it back to our shop to check your shift linkage, engine idle, mounts, final drive, fluid retention, and much more.
Why You Can Trust the AAMCO Brand
People like you rely on AAMCO for transmission repairs – and have for over 50 years. We are well-known throughout the city for our expertise in transmissions, and our customers know they can trust us to get the job done right. We use factory-recommended parts and follow high standards. Our team knows how to work on all makes and models and understands their differences. Sometimes you might only need a minor repair. We will perform it and never suggest more than what is needed. But if you require major repairs, you can count on our team. That's the AAMCO Des Moines, IA difference.